Mokume Gane
Explore the Japanese art of patterning metal laminates and create
uniquely beautiful jewellery designs.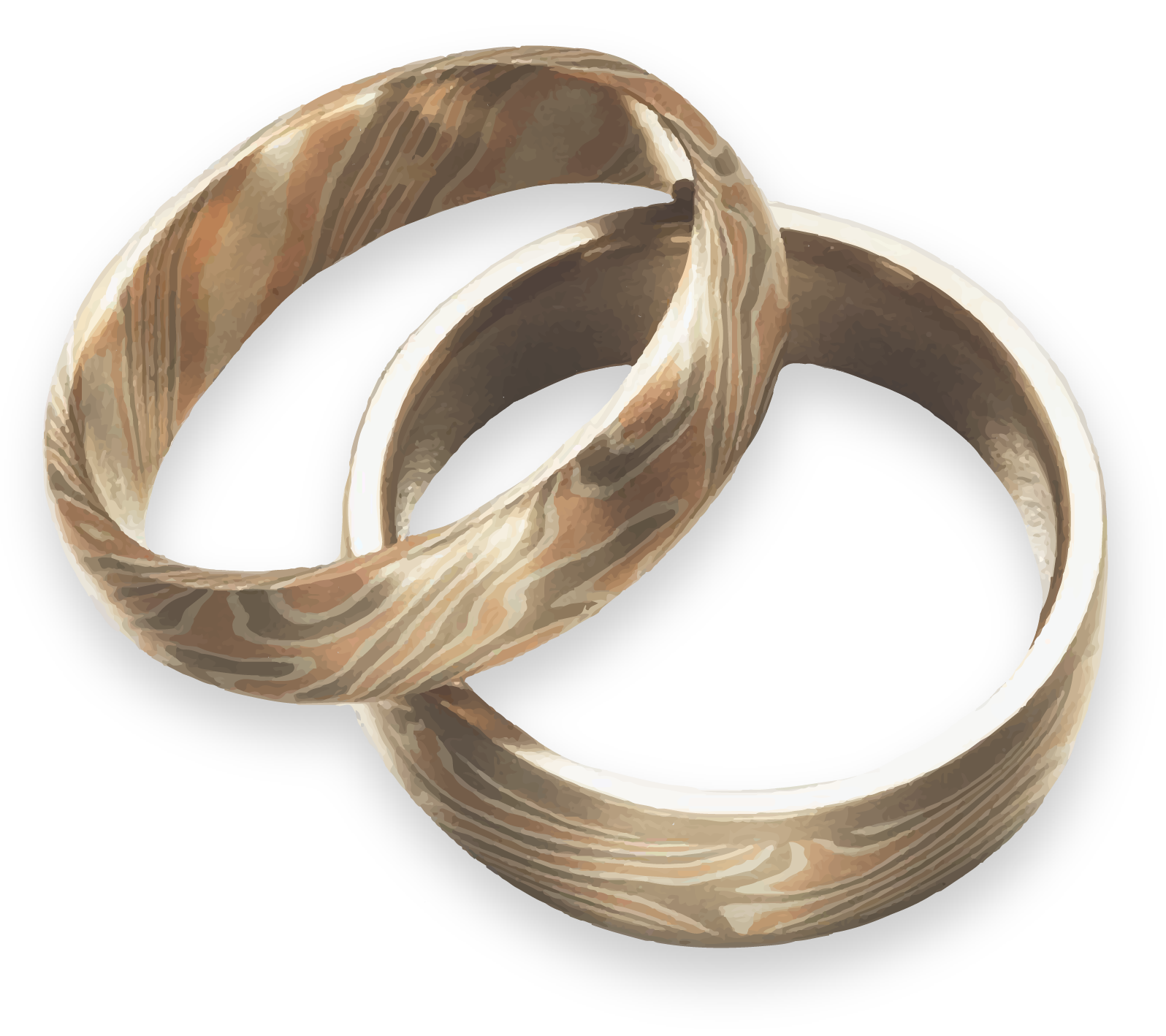 Making Mokume Gane Easy For You
Mokume Gane or 'wood grain metal' is a style of manufacturing which dates back from feudal Japan.
This technique enables you to create different styles every time you create a piece
The process of producing Mokume Gane is time consuming and only few have adopted this lengthy
process as this entails dealing with potential failures inherent to it. Since there are a few suppliers of
ready-bonded stock gauge, Chemgold makes it easy for you by offering specific alloy combinations
ready for you to pattern and process into beautiful jewellery designs.
Two Alloy Combinations
18ct Yellow Gold/Sterling Silver
14ct White Gold/Sterling Silver
Three Alloy Combinations
18ct Yellow Gold/14ct White Gold/ Sterling Silver
18ct Yellow Gold/14ct Rose Gold/Sterling Silver
14ct Rose Gold/14ct White Gold/Sterling Silver
Mokume Gane Manufacturing
All Chemgold Mokume Gane square wires are manufactured from diffusion bonded 17 sheet billets. After bonding, the billets are hot forged and drawn/rolled to size.
There are numerous patterns possible from Mokume Gane stock gauge, the majority of which are generated by twisting and manipulating the wire, and then a combination of rolling and removing metal to expose layers and reveal the pattern. While this produces very popular patterns to use for rings, it is also very unique in terms of manufacturing.
The number of twists done to the wire and the depth of the cut necessary to achieve a pattern will be dependent on how many repeats of the pattern are required, the size of the ring and also the height of the ring. Matching the pattern where it joins can be difficult as well. Different sizes and heights require their own patterning schedule.
Use these codes when ordering 6.0M stockgauge
| Product code | Metal Combination |
| --- | --- |
| M12 | 18Y/STERLING SILVER |
| M14 | 14W/STERLING SILVER |
| M15 | 18Y/14W/STERLING SILVER |
| M16 | 14R/14W/STERLING SILVER |
| M17 | 18Y/14R/STERLING SILVER |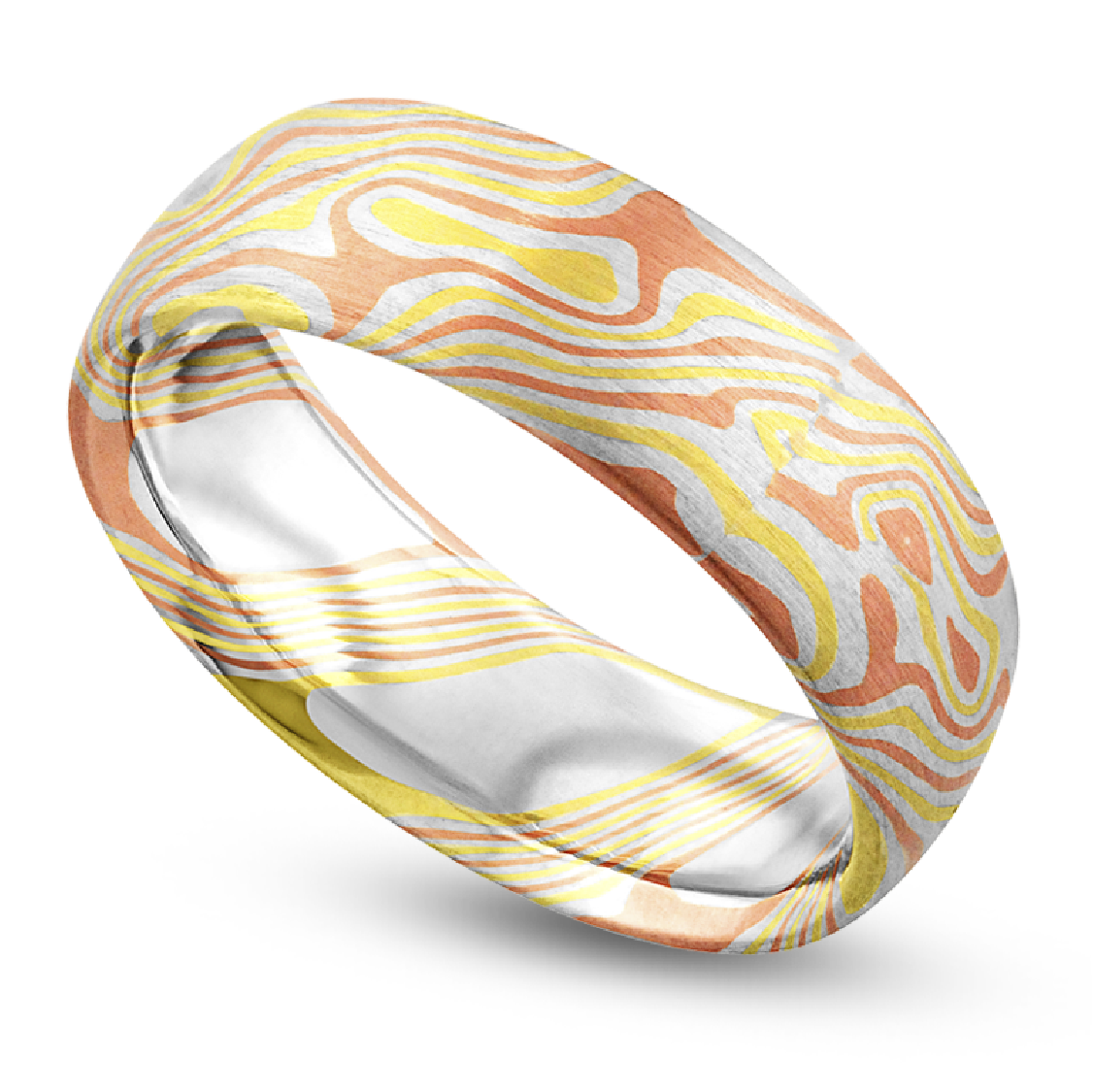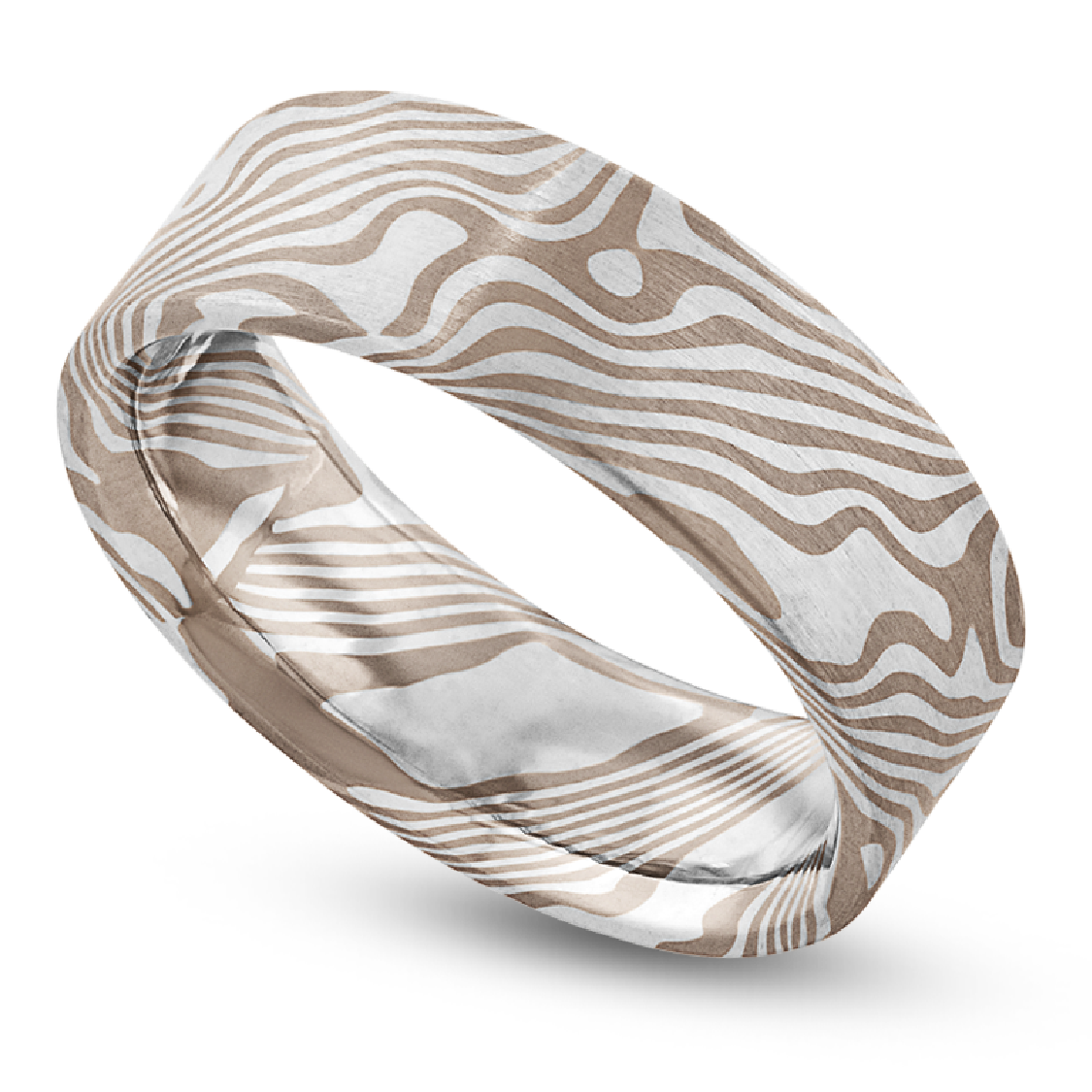 Frequently Asked Questions
Chemgold Guarantee
Our products are manufactured to the highest possible standards to ensure 100% satisfaction. Chemgold guarantees all products against any breakage or defects in workmanship or materials not due to wear and tear.
Recyling & Refining
In promoting a sustainable future, Chemgold is proudly committed to recycling.
Please contact us for ideas on how you can make a difference.