Responsibility & Ethical Statement
We are a family-owned business focused on precious metal products and services. We focus on integrity, honesty, and transparency at all touchpoints within our customer service and in our business and quality policies. Our sense of responsibility and accountability extends not just to our clients, but to society and the environment itself.

At Chemgold, we specialise in refining, casting, and fabricating precious metals and we are proud to be a member of the Responsible Jewellery Council (RJC).

Our membership ensures we are held to the highest standards in terms of producing superior quality, as well as acting morally and ethically with our business partners and customers. Our commercial success is based on the quality of our services, as well as our commitment to the RJC's Code of Practices for business ethics, human rights, social impact, and environmental performance.

As the demand for eco-friendly, responsibly traded goods increases, the precious metals and fine jewellery industries are increasingly affected. Chemgold only uses precious metals mined with an eco-friendly approach. Protecting human rights and upholding our social responsibility are also key factors in our manufacturing process.

We understand our responsibility towards our customers, employees, and the environment, which ensures we can act as your reliable, responsible and be an accountable partner for any precious metal requirements.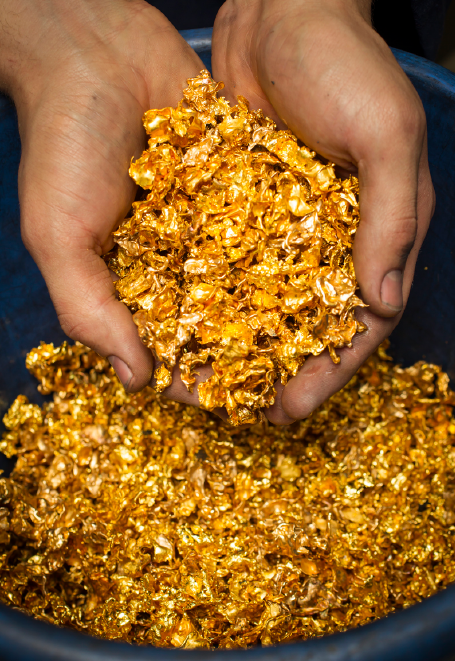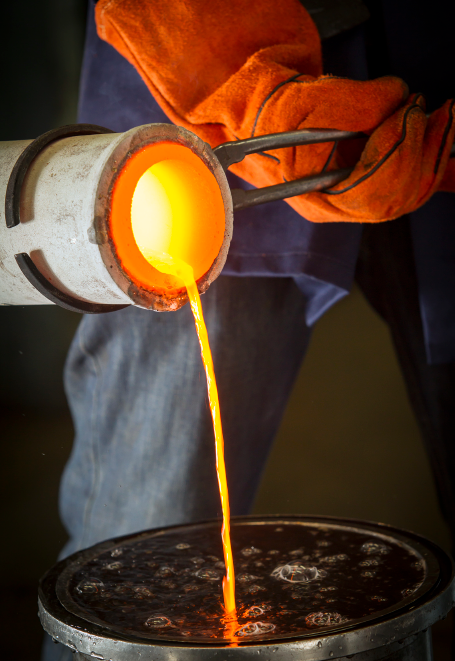 What is the RJC?
The Responsible Jewellery Council, London, is an international not-for-profit organisation. It aims at strengthening consumer trust in the jewellery industry and its precious metals and precious stones supply chains.
www.responsiblejewellery.com
What is the purpose of RJC?
To ensure production methods are ethics-based, socially oriented, and environmentally beneficial
Implementation of these principles in the entire manufacturing process - from mine to retail
What is your RJC benefit?
Simply said: Responsibly produced jewellery.
For Chemgold, the RJC principles are more than a mere orientation. Our goal is to consistently meet their requirements by rigorously monitoring and improving our production techniques.
Responsible Action
We adhere to the most stringent standards of ethical action. The gold that we process into our Chemgold alloys comes from refining or reputable bullion companies in Europe and Australia.
___________________________
Responsibly produced jewellery
Supply Chain Policy
Precious metals supplied from Chemgold contain no material:
that was acquired through human rights violations such as child labour or slavery,
whereby extraction and processing destroyed the earth's surface,
which serves to support criminal or terrorist activities such as money laundering, tax evasion etc.
which is harmful to the environment
We demand corresponding evidence from our suppliers and actively support them in implementing these values in their supply chain. Suitable methods of tracing transactions and evaluating suppliers for the purpose of risk assessment are in place at Chemgold and are duly implemented.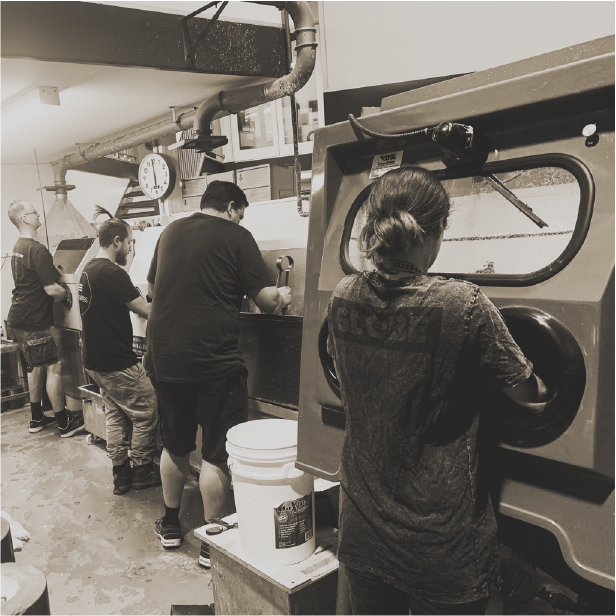 Precious Metal Refining & Closed Loop Cycle
Precious metals undergo a wide range of different processes during the production of jewellery. This produces scrap metal and waste materials in almost all cases. Given the high value of precious metal, reprocessing of these materials is absolutely essential. Chemgold has been involved with refining for over 50 years, combining high levels of experience and expertise with maximum efficiency in terms of its process technology.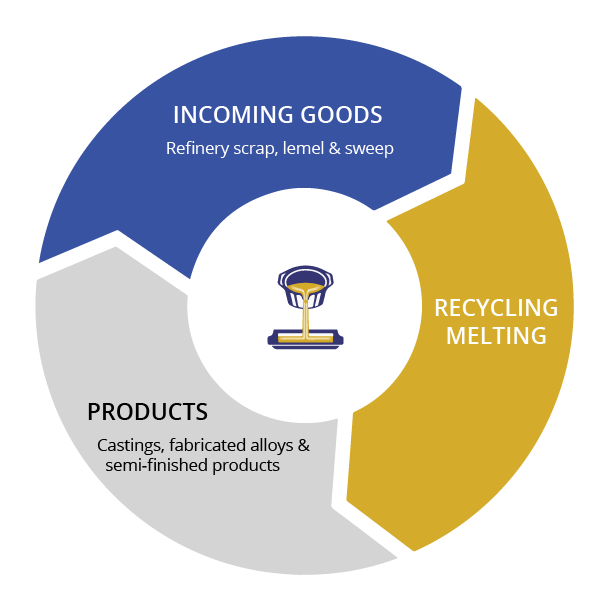 At Chemgold, we first test precious metal waste such as refinery scraps, lemels and sweeps in a complex technical process to determine the actual percentage of gold and other fine metals within the metal's overall composition. We do this to ensure accuracy within our own processes, as well as the outstanding quality end products our customers trust us to deliver.
Once all precious metal waste has been tested and verified, we melt down old gold [and other fine metals] and process it into fine, new precious metal through an industry-leading chemical process. We further process the resulting fine metal into precious metals products our customers require for their own in-house needs, such as ingots, wire, granules, and stock gauge, prior to making them available for purchase.
Decades later, when the gold products have served their purpose, we take that precious metal and return it to the cycle once more as old gold.
Statement of Origin
At Chemgold we pride ourselves on the highest level of quality and the low impact we make on the environment compared with any other precious metal refining, casting and fabrication company in Australia.
In terms of ethical practises, we can guarantee that the gold we use is either from our refinery which processes jewellers scrap or fresh metal from Australian mines or reputable bullion dealers in Australia or Europe that are all accredited.
In terms of our precious metal casting we can assure our customers that we utilise all current recycling methods available in the market. Chemgold is opposed to activities which benefit conflict, violence and human rights abuses. Chemgold follows international best practice standards, including due diligence practiced on all new customers under our 'Know Your Client' policy.
About Our Precious Metal Casting Process
A wax model is obtained either from injection into a rubber mould, custom-made by carving or 3D Printed. The wax or resin is sprued and fused onto a rubber base, called a "Sprue base". Then a metal flask, which resembles a short length of steel pipe that ranges roughly from 1.5 to six inches tall and wide, is put over the Sprue base and waxes. Most Sprue bases have a circular rim which grips the standard-sized flask, holding it in place. Investment (refractory plaster) is mixed and poured into the flask, filling it. It hardens, then the wax is burned out in a kiln. Casting is usually done straight from the kiln either by centrifugal casting or vacuum pressure casting.
Chemgold has taken every measure to protect its staff and the environment by importing Kilns from Japan and Germany which are state of the art. These furnaces are built into an exhaust system which has an After Burner and advanced technology which realises complete non-smell and non-pollution from the furnaces itself or from the exhaust. Chemgold has taken an extra precaution by means of steam dewaxing. This means that we remove the wax by boiling water in a steam chamber and removing it before loading the flasks into these furnaces. This helps us maintain a very low impact on the environment.
The slurry waste from investing and casting is filtered so that none of it ends up in the sewerage system and is collected yearly by a specialized environmentally friendly company.
Chemgold has been in business for over 35 years and we have never had any issues with health and safety or environmental issues. Chemgold employs Veolia Australia to look after our waste management and recycling. We pride ourselves on looking after the environment and constantly find ways in improving our working procedures.